To create an account on PechaKucha.com:
1. Head over to PechaKucha.com and click Sign Up in the righthand corner of the navigation bar.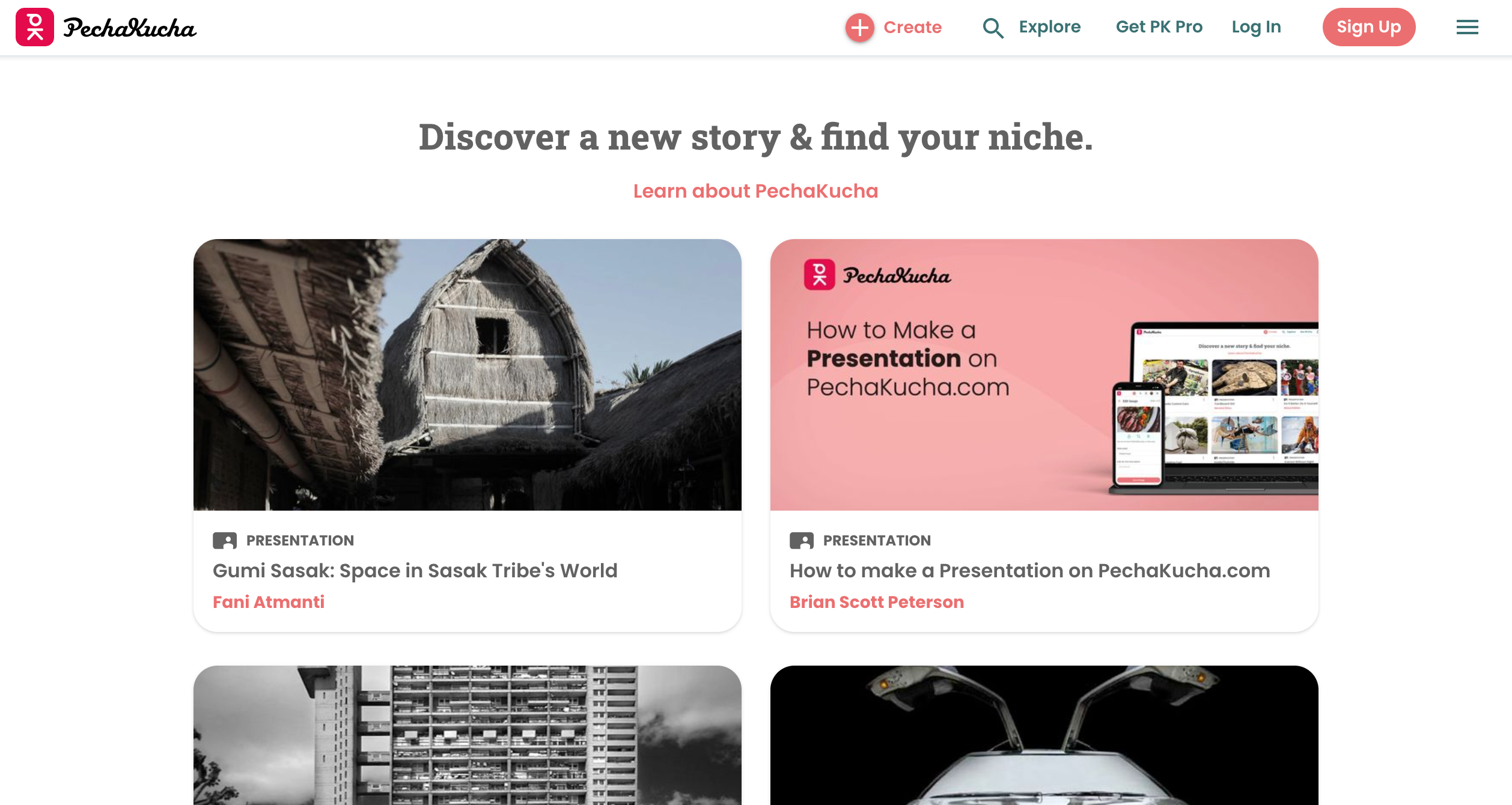 2. Sign Up using the login information of any of the available social media platforms (Google, Twitter, LinkedIn, Facebook) or by email.
3. Once created, select your Interests and suggested Communities or click Skip for Now to adjust your interests and communities later.
4. Once you have completed the three previous steps, you will need to Verify your account. Click Verify on the navigation bar to get started.

5. Now, head over to your associated mail box and copy the code in the email and paste it into the confirmation code pop-up as seen below and click Confirm Email.
Now that you have created and verified your account, it's time to start creating!
To learn more about how to use our website, check out our related articles here.
For more information on creating presentations, read our article linked here.
For creating communities, click here.